Clean Technologies & Nature-based Solutions​
Increasing Access to Sustainable and Renewable Energy Alternatives to benefit Poeple in Uganda
The Albertine Rift Valley is advantaged with major natural resources such as lakes, rivers, forests, rift valleys, wetlands, hills and fertile soils. Such resources are of great importance for national and international biodiversity conservation: they contribute to numerous benefits (e.g. tourism revenue, water catchment functions and provision of energy, food, employment and income) for local communities living adjacent to the protected areas in the region. The limited access to modern energy coupled with high levels of poverty incidence in this region has resulted in over reliance on unsustainably produced biomass and cooking technologies with serious implications on the environment and people.
Kiima Foods and partners therefore seeks to increase access to sustainable and renewable energy options in the Albertine Graben with focus on the Albertine Rift Valley to reduce the demand for biomass energy thereby contributing to conservation of high value forest ecosystems to benefit people and nature in the districts of Kasese, Kabarole, Mitooma, Rubirizi, Bunyangabu, Bundibugyo, Kisoro and Runkungiri.
Nature-based Solutions for Resilience and Green Jobs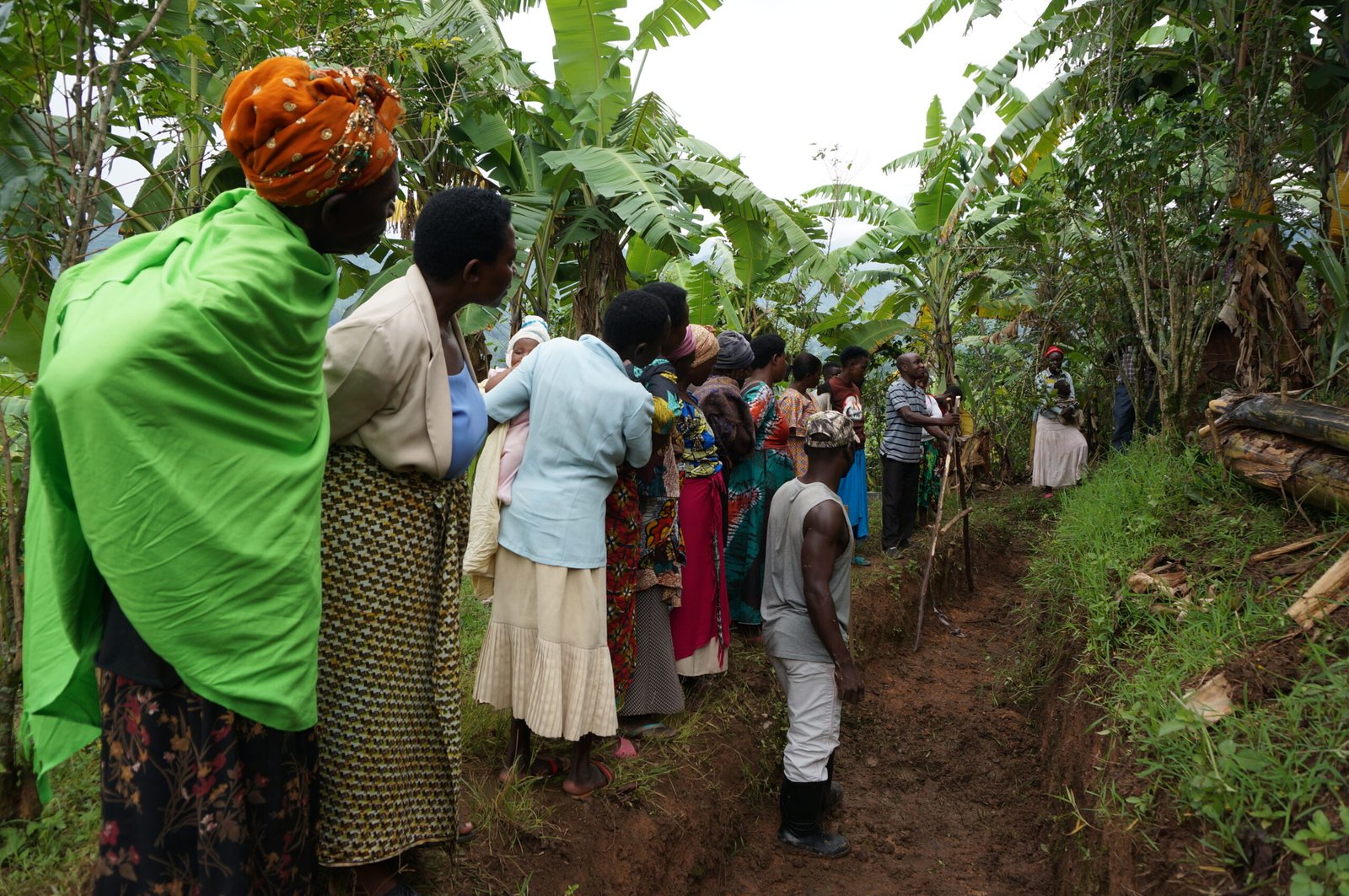 Income inequality and persistent high unemployment for Women and youth in securing employment remains a big challenge across the Rwenzori Mountains Land Scape. The labor market remains highly sex-segregated, reflecting an unequal distribution of men and women across sectors/occupations. To change this situation for a better, Kiima Foods, with support from WWF Uganda presents a huge potentials with a gender sensitive and innovative approach, to:
i) increasing landscape, ecosystem and community level resilience and sustainability, with improved knowledge, skilling and management practices
ii) access, for particularly women and youth, to improved livelihoods through decent green jobs and enterprise creation within strengthened product value chains and linkages to robust markets, as well as long-term perspectives and opportunities for
iii) increased, scalable sustainable finance mechanisms, with positive multiplier effects on capacity and economy
Increasing Access to Sustainable and Renewable Energy for Lighting
With support from World-Wide Fund-Uganda Country Office, Kiima Foods implemented a project titled 'Increasing access to sustainable and renewable energy alternatives in the Albertine Graben' that aims at communities adopting sustainable renewable energy alternatives to reduce dependency on biomass for their energy needs.
There are already initiatives that have been done to contribute towards increasing accessibility and adaptation to renewable energy alternatives within the Southern Albertine Graben. Kiima Foods hub has partnership with various civil society organizations who were tasked to identify community groups that will support in the distribution of renewable energy technologies to its members.
Green Skilling for the Women and the Youth
Planting of Bamboo along River Mubuku in Maliba to protect the River Banks from Soil Erosion during Floods